Second wip on Yann de Preval, Buri concept. You can find the original concept Yann de Preval (@yanndepreval) • Instagram photos and videos  
next up I did hands,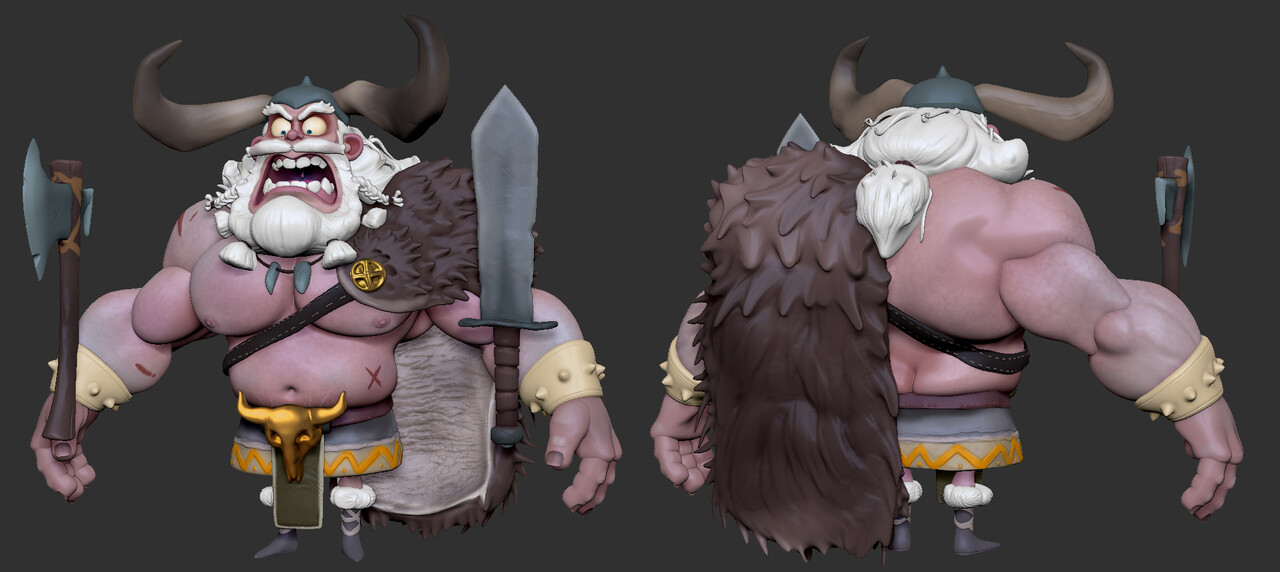 After this I continued nudging everything for a couple of hours till I was happy enough. Then I needed to move on rendered a turntable in zbrush and one in Maya where it will be rendered in the end.
Next I'll retopo  everything where I'll clean up most parts that have awfull topology at the moment.